Exploring Mosaics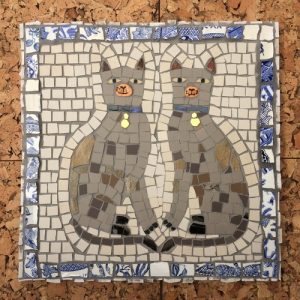 5 week course starting Thursday 28th September,
11-1.30 at Unit 5, Kigbeare Studios Okehampton EX20 4NL
Participants will create their own mosaic picture to take home with them at the end of the course. Learning will include how to design a mosaic, how to cut materials, different ways of laying out materials, adhesives and substrates, and how to finish the mosaic. Participants can grout their mosaic if they wish to at the end of the course.
Although students will learn the rules of making a mosaic they will also be encourage to explore and play with the different materials available on the course.
Cost is £120 for 5 sessions. All materials are included for one picture.
Please email me on aliyah@aliyahgator.com or message me via instagram aliyahgator1 to book your place.