Workshops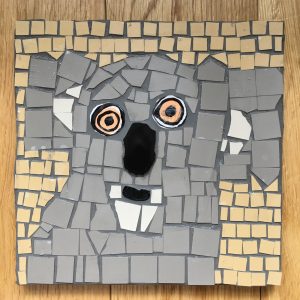 We make pictures, pots, mirrors and other objects in the workshops and the materials we use include ceramics, glass, beads, millefiori, recycled items, and hand-made clay pieces. All the materials you use are included in the price of the course.
The workshops are offered in a relaxed environment and we listen to music while we work. My dog may be around but he is friendly, well behaved and also hypo allergenic.
I am doing mosaic workshops in various venues around Bristol and North Somerset starting end of September. If you interested in attending please email me on aliyah@aliyahgator.com and I will send you dates and times once they have been finalised.
I can offer one to one classes if you have a project that you would like help with please contact me on aliyah@aliyahgator.com
I have experience in teaching mosaics to people with learning disabilities and autism. To see some examples of the work produced in these sessions please click here. If you would like a custom designed course for a group I will be able to accomadate this but can also offer one to one sessions.
For all information about the courses please contact me on my email:
aliyah@aliyahgator.com.